Guided Data Governance Training:
Practical Steps for Your Success
Tasked with launching Data Governance? Equip yourself with expert knowledge, practical insights, and the confidence to lead your organisation's Data Governance program towards data excellence.
Stepping into Data Governance: Does This Resonate?
You've fought hard to get the business to adopt Data Governance, and now it's your responsibility to make it happen. It's time to step up from Books and Blogs, and get real-world skills that will drive your Data Governance program forward.
If so,
this course is for you
Data Governance Lead, Fortune 500 Manufacturing Company
How We Can Help You: Your Path to Data Governance Success
Don't Know What You Don't Know? Our course is designed to fill in the gaps and give you a
comprehensive understanding.
Expert Coaching: Whenever you hit a roadblock, your expert coach is just a call away.
Our courses feature real world examples from: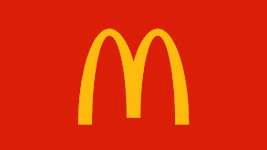 Our Solution
: How We'll Guide You There
Your Comprehensive Guide to Data Governance Success
You're not just signing up for a course; you're investing in a complete Data Governance success package. From practical training modules to one-on-one expert consultations, we've got you covered every step of the way.
Training Approach: Real-World, Actionable Insights
Forget about dry, theoretical lectures. Our course is packed with real-world examples, case studies, and actionable insights that you can apply immediately. You'll learn not just the 'what,' but the 'how' of Data Governance.
Course Content Highlights - check out our teaching style
The heart of our course is based on the Cognopia Methodology for rolling out Data Governance. We will work with you to identify which step you need to take, and show you what you need to do to make it successful. Check out this video to learn more about our Methodology:
Check out our full course curriculum below:
Check out our full course curriculum below:
The basics of data in your organisation