Data Strategy in 30 Days:
Your Fast-Track to Business Alignment and Board Approval
New business strategy on the horizon? We'll help you link your data strategy to the business strategy with our Data Strategy Facilitation. Secure management approval in 30 days—no consultants needed.
Is Your Data Strategy a Blank Page?
Your business is about to launch a new strategy, and finally they've added data as an enabling pillar. Now it's your responsibility to deliver a data strategy your management can believe in. It's time to align your data strategy with your business strategy and deliver a data-driven future.
If so,
this course is for you
Head of Data Management, International Development Bank
How We Can Help You: Your 30-Day Blueprint to Data Strategy Success
Struggling to align your data initiatives with your new business focus? Our course is your lifeline to bridge the gap between data and business strategy, ensuring you gain the confidence and skills to present a credible, achievable plan of action to the board.
Expert Coaching: Your dedicated expert is just a call away, ready to provide personalised advice tailored to your unique challenges.
Our courses feature real world examples from: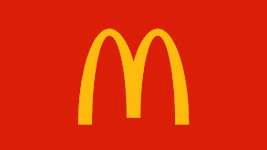 Our Solution
: How We'll Guide You There
Your Comprehensive Guide to Data Strategy Success
You're not just signing up for a course; you're investing in a complete Data Strategy success package. From practical training modules to one-on-one expert consultations, we've got you covered every step of the way.
Training Approach: Real-World, Actionable Insights
Forget about dry, theoretical lectures. Our course is packed with real-world examples, case studies, and actionable insights that you can apply immediately. You'll learn not just the 'what,' but the 'how' of Data Strategy using Frameworks the teach in leading business schools.
Course Content Highlights - check out our teaching style
The heart of our course is based on aligning your Data Strategy to the Business Strategy and needs. We will work with you to identify which step you need to take, and show you what you need to do to make it successful. Check out this video to learn more about how to link this together:
Check out our full course curriculum below:
Check out our full course curriculum below:
What is a data strategy and why do I need one?
Bad strategy – when strategies fail
How to set up to create great strategy
Get your Strategy Airborne
What is a data strategy and why do I need one?
Bad strategy - when strategies fail
How to set up to create great strategy
Get your Strategy Airborne