Get CDMP certified in One Month
or we'll pay for the re-sit...
Do you want to pass the CDMP with the minimum effort and the maximum score? If so, you'll know that dredging through the DMBoK is not the way to go – it's too big, too dense, and too theoretical for many people to understand.
At the same time, online course providers charge up to $1,500 for immersive courses that take days – and who has the time to escape work commitments to sit through 4 whole days of training anyway?
This course is designed as guided self-study. Use our CDMP Practice Exams to identify your strengths and weaknesses so you focus study on the areas where you need to. Use the correct answer references to identify the specific Chapter, Section, Page and sometimes Table or Figure that you need to study today.
Stop struggling with the DMBoK, focus on the Knowledge Areas where you're not already an expert, and we will act as your guide to achieving the grade you need. Let's go!
Head of Data Quality,  Top 20 Global Asset Manager
Choose the CDMP Associate Guarantee if you are relatively new to Data Management, do not intend to pursue the Specialist Exams, and want access to the course at the lowest possible cost. 
We will help you score 60% or more, attain the "CDMP Associate" designation and quickly catch up with your peers who are already certified.
The cost for this is the same as the CDMP Fundamentals Exam - $311 USD
Is this the right choice for me?
This membership is right for you if you agree with most of the following:
When I have less than 5 years experience as a data professional and need the CDMP to help me progress my career
When I am not planning to pursue the Specialist Exams
When I lack the motivation and willpower to study and need the quickest route to guaranteed success
So I can clear the CDMP exam as quickly as possible with minimal effort
So I don't feel like I'm falling behind my peers with less experience who already have the CDMP
So I know the core DAMA terms and can talk confidently about them in my next interview
Sign up and get going:
When you need more than the basic CDMP grade but don't want to invest the time or money to get the top grade, the CDMP Practitioner Guarantee is for you. 
You must score 70% in the CDMP Fundamentals Exam to achieve the "Practitioner" level.
Note you'll also need to pass two "Specialist Exams" at 70% or higher if you want the Practitioner designation (not included in the guarantee)
The cost for this is $622 USD . We will invest our time and effort to help you succeed.
Is this the right choice for me?
This membership is right for you if you agree with most of the following:
When I feel like the Associate Tier is for entry level data resources and I have more to prove
When I want the option to pursue the Specialist Exams, but don't need the pressure that comes from chasing the Master Grade
When I need to differentiate myself from the job competition  
So I have the confidence that someone else will show me how to clear the CDMP and push me to take the exam
So I can keep my options open to pursue the Specialist Exams in future
So I can clear the exam quickly at a high grade without investing as much of my time or money
Sign up and get going:
When you know you need to stand out from the crowd with the CDMP Master Designation and you would rather spend more money to get more help from our team, you should choose the "Master Level" guarantee. Ideal for those looking to become a CDO or be seen as an industry thought-leader.
Passing at the Master Level requires a score >80% in the CDMP Fundamentals Exam
We will coach you to score more than 80% in the CDMP Fundamentals Exam.
You will need to take 2 further Specialist Exams (and pass >80%) to achieve the Master designation (not included in this price).
The cost for this guarantee is $933 USD - but think how much more valuable you'll be with this top-tier certification!
Is this the right choice for me?
This membership is right for you if you agree with most of the following:
When I have more than 10 years experience and need the highest tier of DAMA Membership to demonstrate my expertise in this field
When my colleagues and peers tell me I'm an expert but I don't have the qualifications to prove it
When I need the confidence that comes with the highest-level grade from the Data Management Association to ensure people listen to me
When I'm happy to pay more money to guarantee my success and get more personal engagement with the trainer
So I can become a Chief Data Officer, an independent consultant, and to stand out as a Data Management thought leader
So I can prove that I am a certified expert that demands respect to myself, my clients or my employers
Sign up and let's prove you are a Master:
Got questions? Here are the answers:
How much will it cost me to get CDMP certified, in total?
There are three main things you need to pay for:
A copy of the DMBoK - the eBook is cheapest at around $50 USD - which you buy direct from DAMA
The official CDMP Fundamentals exam - which costs you $311 USD - you need to purchase this directly from DAMA, but don't need to buy it until you're ready to take the exam
Our CDMP Academy fees - depending on the grade you want us to guarantee this will cost between $311 and $933 USD
As such, the cheapest CDMP certification you could achieve is self-study, for $361 USD, and the cheapest CDMP Certification with our guaranteed grade is $682 USD in total.
If you take the CDMP Fundamentals Exam and miss your desired grade, it costs $211 USD to re-sit the exam. If you purchase our course, we'll pay that fee in the event you fail to achieve your desired grade. As such, we take away the risk of failure and act as insurance for students that need the confidence to pass.
There's a big difference in price between the tiers, which option is right for me?
It depends on your goals and objectives for getting CDMP certification, as well as your confidence levels. 
The course content for each tier is the same, the difference comes from the amount of effort (and risk) we take on to help you get the grade you pay for.
If you want to become a "Practitioner" or "Master", it will take more time and effort from our team to get you the grade you pay for - you are paying for us to work for you to help you get the top score
If budget is an issue, choose the Associate tier. Be aware that you will need to pay to re-sit the exam in the future if you decide you want to pursue Practitioner or Master level certification
There's nothing stopping you from buying a cheaper tier AND STILL scoring the points you need to achieve Practitioner or Master level grades. However we will only guarantee you the grade you pay for - so if you pay for Practitioner and score 69 then we'll pay for your resit. If you pay for Associate and score 69, our work is done and you'll need to pay DAMA again if you want the higher grade.
I've been thinking about getting the CDMP for a while, but lack the motivation. Can you help give me a boost to finally get this certification?
Absolutely! You can think of us like your Personal Trainer for the CDMP. We're here to help you get the grade you pay for, and our guarantee ensures we're both on the same team. Just like a personal trainer, we'll work out what you need to succeed:
For some, it's about motivation and encouragement, and we'll give you that nudge
For others, it's about holding you accountable and making sure you study - we can be that partner you need
Once you see the results on our quizzes you'll realise this is much more achievable than you first thought, you'll quickly pass the CDMP and realise it's easy to achieve your career goals and objectives.
What do I need to do to register for the Cognopia Academy?
The registration process is straightforward.
Select your desired grade, and click on the registration button
Enter your details, pick a username and password
Choose your payment provider - we use Stripe for credit cards and offer PayPal for those that prefer to use it
That's it - once you pay you'll be sent a welcome email explaining how to use our content, and our team will be on standby to review your onboarding assessment and help you score the grade you paid for.
Can you explain the whole process of getting my CDMP qualification?
No problem. Here are the steps you'll need to take:
Grab a copy of the DMBoK, as you'll use this to study as well as to help answer questions during the exam (choose the e-Book, as it's easier to search for answers)
Sign up for our CDMP Academy with your desired pass grade
Start using our content. We recommend students begin with a 100 question practice exam so we can guide you to study more effectively, but some students prefer to go through the content first and take the exam later. Either approach is fine - you know which is right for you
When you've completed that practice exam, we will review your answers and send you a video explaining what you should focus your study on to score the grade you need
You then focus your attention to improve any weak spots, studying the areas of the DMBoK we recommend or taking other practice exams to improve your exam skills
Once we think you're ready to get the grade you've paid for, we'll encourage you to register for the real CDMP exam
You will get access to the CDMP practice tests DAMA provides - this should be easy for you by then - but validate you're ready by scoring 40/40 on their practice exam
Finally, we'll give you a pep talk and you'll take the real exam, confident you score the grade you want to attain
DAMA grades the exam online, so you'll get an email quickly after the test with the link to add your CDMP badge to your LinkedIn profile and CV - easy!
If I get stuck during the course, can I reach out to you for help?
Absolutely - we're your partner in 
What content do you provide as part of this CDMP Academy?
There are three main components to the Cognopia CDMP Academy:
Video lessons explaining the CDMP study process, so you learn how to use your time effectively and how to approach the exam with the intent to score heavily
Video lessons focused on the DMBoK knowledge areas you'll be tested on. We focus on the things you need to know to get the grade, not the noise and filler that makes up a lot of the DMBoK itself
Over 350 practice exam questions that you can use to test your knowledge and identify where you need to focus your study
The exams can be taken any time. We'll keep an eye on your attempts and provide you guidance on what else you need to study to get the grade you've paid for.
We have also included "bonus content" - our Data Governance training course, which will help students with a technical background understand the role of Data Governance
How much time will it take for me to pass this exam?
This varies depending on your level of experience, the amount of study you've already done, and the grade you are aiming to achieve. Based on our analysis of the students so far:
28% of people that take our Practice exam get <40% on their first attempt. They should be able to score 60% in one month, but it might take 6-8 weeks of study to score 80% or more
39% of people score between 40 and 60% in their first attempt. They could get the Associate tier inside 2 weeks, or spend 4-6 weeks studying to get the Practitioner or Master tier
19% of people score 60% or more on their first attempt, and could easily get a Master or Practitioner score inside a few weeks
13% of people score 70% on their first attempt, meaning we could get them the Master tier inside a week 
And finally, 1% score the Master grade to begin with - typically those with deep experience
Once you complete our onboarding practice exam we will be able to advise you on your own learning journey, including how much time and effort you'll need to get the grade you pay for.
How long will I have access to the content for? I'm worried a project might come up that distracts me from this study
You'll have access to the course content forever. Whilst we want to help you quickly and easily pass the CDMP, ideally within a month, we also understand that sometimes life gets in the way.
We'll be here to help get you back on track if you need to take time to focus on a more urgent work or home priority. 
Are there live classes? I'm not sure I can fit them around my schedule.
None of the content is provided live. We will schedule time to talk with you and understand your goals, but this is not mandatory and we can fit it around your schedule.
You can watch our video content at your own pace, or read the lesson transcript if you prefer to read. Take practice exams that fit your schedule - we offer 100 questions, 40 questions, 20 questions or 10 question quizzes - so you can fit them around your lunchtime.
Will the CDMP Academy help me pass the Specialist exams, too?
The CDMP Academy is focused on helping students achieve their desired grade in the CDMP Fundamentals Exam, only. Some of our students are aiming to take the Specialist Exams, and you can use our 350 practice question bank to help prepare, but the guarantee only applies for the Fundamentals Exam itself.
I've not got enough money to join today, can I pay in instalments?
Absolutely. The purpose of this course is to help you get a better job and make more money by getting the CDMP certification. If you need to split the payments we offer the option to pay in 4 monthly instalments.
Note that the guarantee will only kick in once you have paid in full, but you'll have full access to the content immediately. 
Will you mentor me through the content?
We're here to help. If you have questions or struggle with the content, reach out to us or post in the LinkedIn Study group. We want you to succeed quickly and we're here to make that happen.
The DMBoK is really boring. Is your content also going to make me fall asleep?
I hope not! We have distilled what you need to know to pass into short video lessons that are no longer than 7 minutes in duration. You can quickly watch these, then focus your study on the areas of the DMBoK you need to understand. 
The final exam is based on the DMBoK, so you will have to read it, we're just here to make it less painful, more productive, and give you the help you need to quickly pass the CDMP.
I hated exams at school and struggle with formal study, can you still help me?
Absolutely - in fact you're probably our ideal student. A big part of passing the CDMP with a high score is learning how to answer the multiple choice questions and use the knowledge you have. We'll help that knowledge escape your brain and help you hate exams a little bit less.
What does the Cognopia Guarantee cover?
Great question - we guarantee that you'll achieve the grade you have paid us for. If you take the CDMP Fundamentals Exam and fail to achieve the score you've paid us for, we will pay for the $200 USD re-sit of the exam on your behalf, and we'll work with you to get the right grade next time.
Check out the full terms and conditions of the guarantee here
Ready to quickly pass the CDMP Fundamentals Exam so you can get a better job and make more money?
About Instructor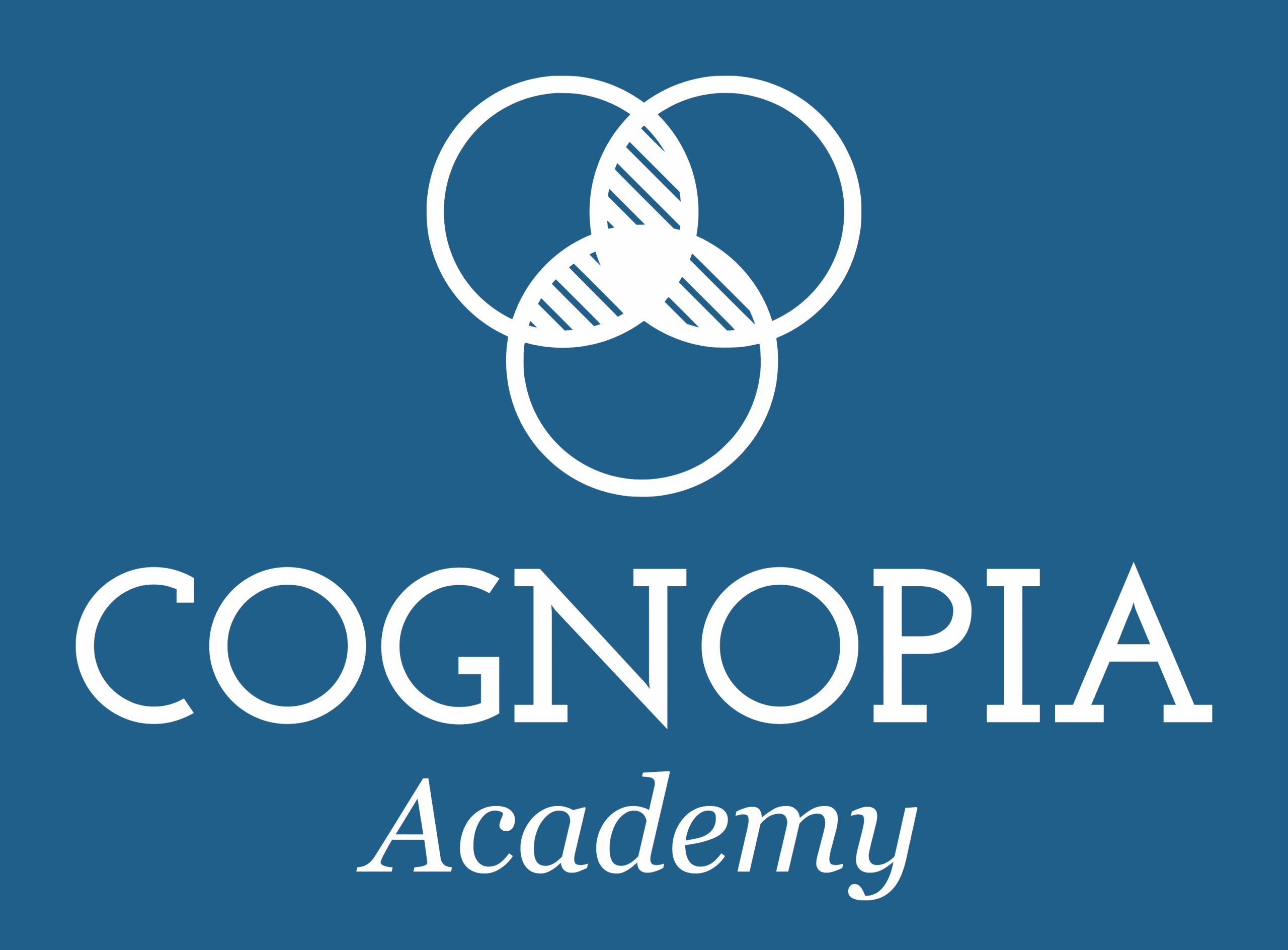 Login
Accessing this course requires a login. Please enter your credentials below!