Ace the CDMP in ONE MONTH
or we'll pay for the re-sit...
You know you need the CDMP Certificate to get past HR checks and get your next dream job.
You also know the DMBOK is big, scary and boring.
If you're in a hurry to pass the CDMP so you can get a better job and make more money, please read on.
Head of Data and Analytics, Multinational Pharmaceutical Company
To pass quickly, you need guided study
Focus
There are 628 pages in the DMBOK. We will show you which ones you must read, and which you can ignore
Fill-in
You have plenty of hands-on Data Management experience. We'll fill any gaps in your knowledge
Flexible
You're applying for jobs AND networking. Fit your study around your schedule, not around your course
Friends
Join a cohort of CDMP study peers, expand your network AND help each other get the best score possible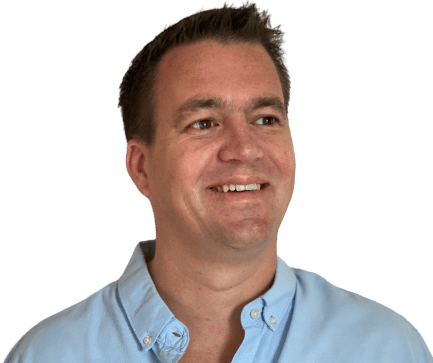 I passed in under one month, whilst running 2 companies and moving home. You can, too!
If you're like me, reading the DMBOK from cover-to-cover was not an option. The content is too theoretical and boring to digest. I created a better way to pass the exam, inside one month, then trained my colleague Cliff to get his CDMP inside 2 weeks.
I'll show you how you can Ace the CDMP in one month, too.
How you can Ace the CDMP in one month:
In order to quickly pass the CDMP, with the highest score possible, you need to focus your study on the areas where your knowledge is weakest.
Fortunately, this has a second benefit: developing the skills and filling in gaps in your knowledge that will help you get a better job and prove you're a Data Management Expert.
Our approach is proven to work, and we're so confident that we'll pay for a re-sit of the exam if you fail to get the result you want.
Step One
You take a "Mock Exam" - 100 questions in 90 minutes. We use this to identify your strengths and weaknesses
Step Two
We create a bespoke study plan that guides your learning and fills in any gaps in your knowledge and experience
Step Three
You study the materials we share, and the DMBOK chapters where your knowledge is weakest and the opportunity highest
Step Four
We collaborate as a group to bring up the knowledge level of all participants, learning from the skills and experience of others
Head of Data Management, Fortune 500 Technology Company
Who is the CDMP Academy for?
The ideal audience for the Cognopia CDMP Academy:
Senior Manager, Data Governance, Top 50 Global Bank
Here's how we ensure you pass, first time, inside a month:
Once the Cognopia team has determined you're ready to take the real exam, we'll give you a final pep-talk, and sign you off to pass the final test with flying colours!
So, do you want to join the next study group?
If you need to get CDMP Certified so you can get a better job and showcase your Data Management skills, why waste time and money with the DMBOK? We will get you CDMP certified inside a month so you can get past the HR CV checks and get on with making more money.
Apply to join the CDMP Academy:
We will match you into the right study group for your needs. Select your desired CDMP Pass mark and Price Tier from the box below, and complete the form to apply.
Select this option if you just want to pass the CDMP at the minimum grade - a 60% pass mark. This grade entitles you to the "CDMP Associate" designation and is the entry level pass mark.
The cost for this is the same as the CDMP Final Exam - $311 USD
If you score 70% in the CDMP Fundamentals Exam you'll achieve the "Practitioner" level. 
Note you'll also need to pass two "Specialist Exams" at 70% or higher if you want the Practitioner designation. Cognopia is NOT providing training for the Specialist Exams at this point in time.
The cost for this is $467 USD - as we need to train you to a higher standard before you can definitely achieve this result
The highest pass mark for the CDMP Fundamentals exam is the "Master Level" - which requires a score >80%. 
We will coach you to score more than 80% in the CDMP Fundamentals Exam. You will need to take 2 further Specialist Exams (and pass >80%) to achieve the Master designation (not included in this price).
The cost for this guarantee is $622 USD - but think how much more valuable you'll be with this top-tier certification!
Fill out the application form today!
Unless you successfully achieve the pass mark you selected and paid for, we will pay for you to re-sit the CDMP Fundamentals Exam until you achieve the score you paid for.
In order to qualify, students need to be approved to take the final exam by the Cognopia team and have invested at least 20 hours of self-study during the prior month before sitting the exam.
You no longer need to worry "will I have to spend my own money to retake the test?" – we'll make sure you pass, first time, with the score you need to succeed.